Prenuptial and Postnuptial Agreements in Kansas City
If you have an upcoming wedding, what an exciting time! When planning to get married, often a prenuptial agreement (also referred to as a "premarital agreement" or a "prenup" may be the last thing on your mind. On the other hand, if you have been married before, have children already, have substantial savings that you have built up or a business or other significant financial interests, you may already have decided that a prenuptial agreement is necessary to protect your financial interests. In some anticipated marriages, when one spouse has significant assets, the other spouse requests or asks for a prenup to show the spouse that he or she is not seeking or after the anticipated spouse's finances. Many family owned businesses, trusts and other complex assets require or mandate prenuptial agreements to protect family inheritances and other generational interests.
Whatever your life circumstances, a premarital agreement can help you and your new spouse with financial openness, clarify and understanding about what would occur in the future if the two of you split up. A prenuptial agreement gives peace of mind and allows you to focus on your happy future without worrying about how your personal life decisions will affect your finances and business interests. provide you and your new spouse with clarity regarding what will happen with your property and finances if the two of you split up in the future.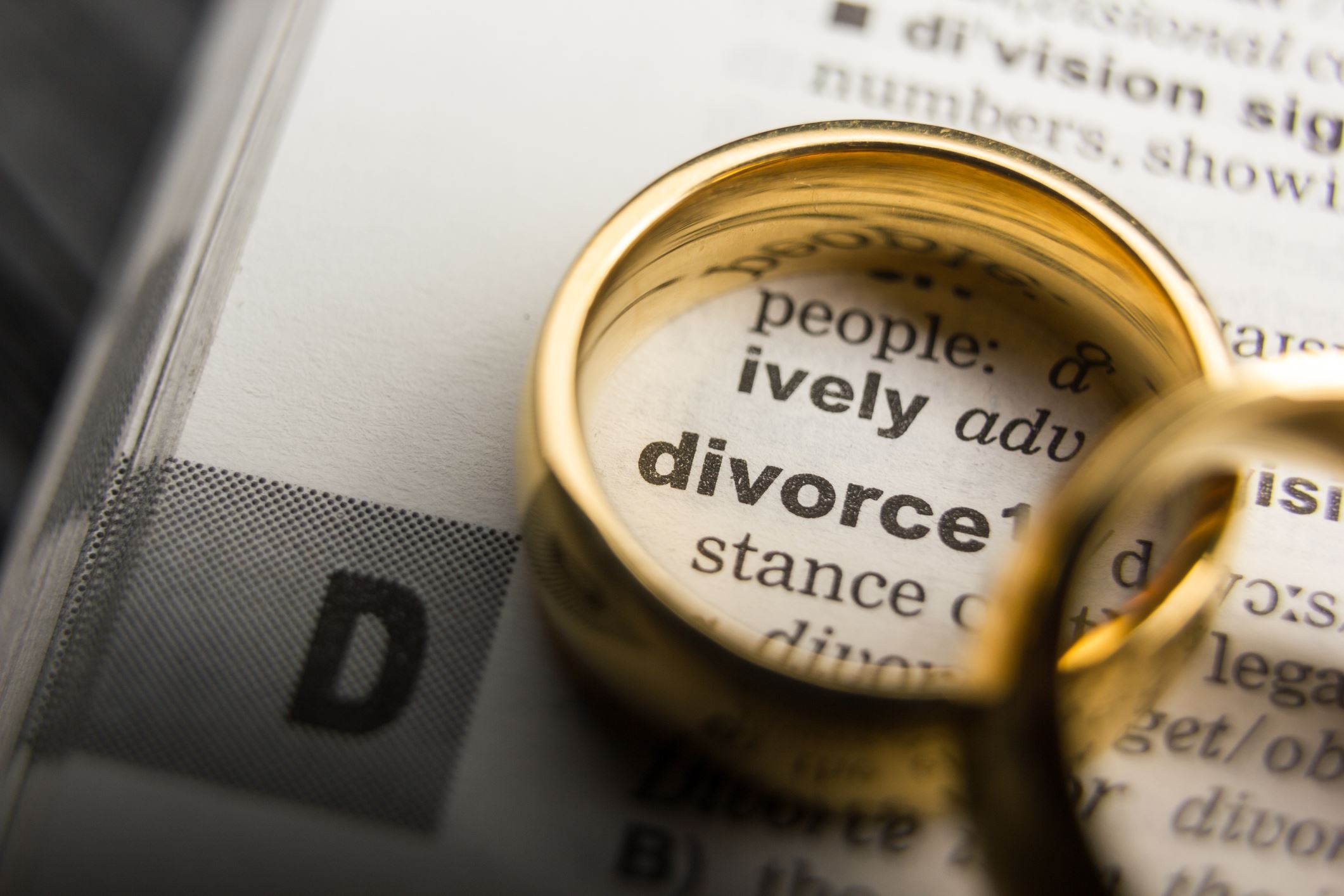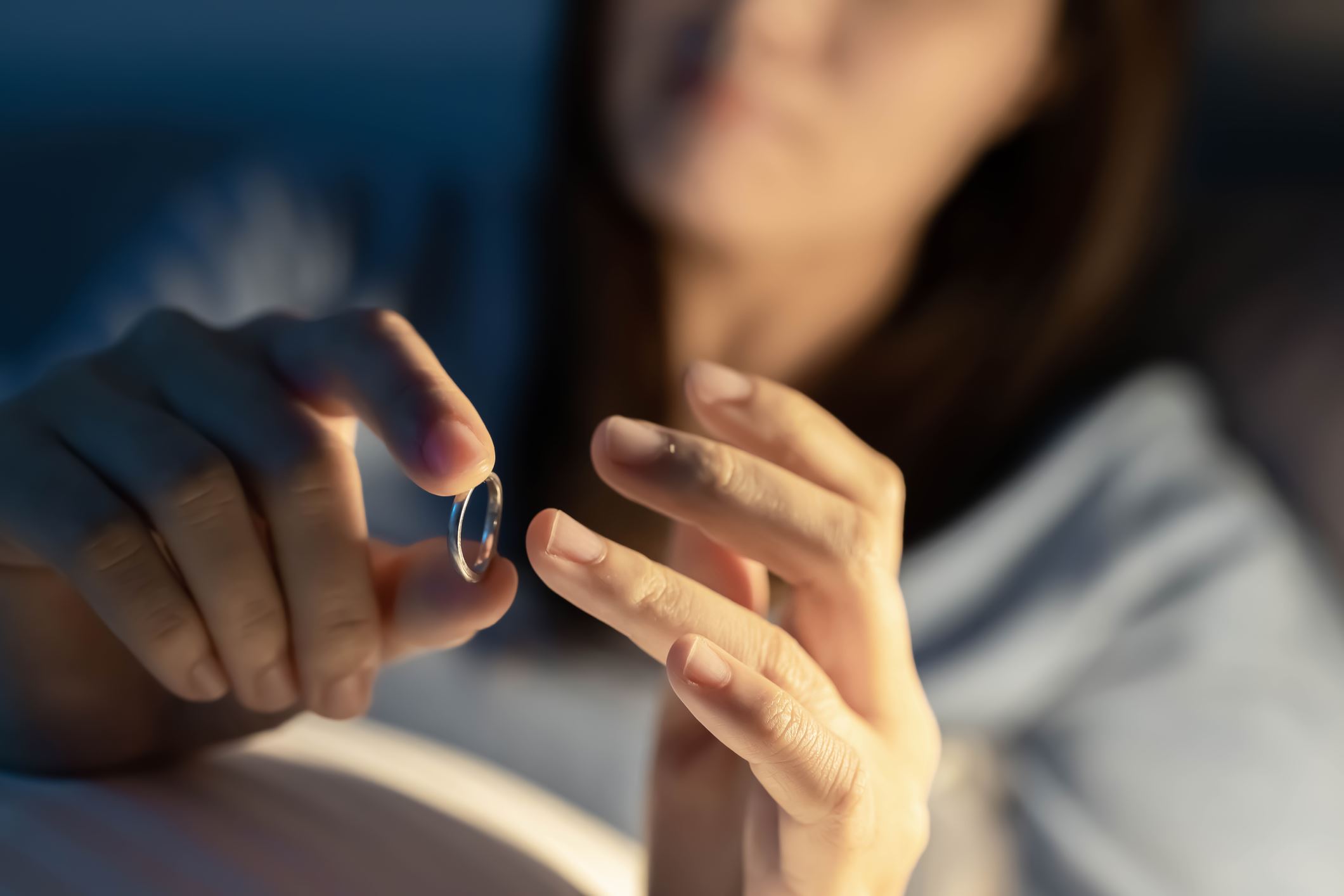 What Is A Prenuptial Agreement?
A prenuptial agreement (also commonly called a prenup) is a legally binding document between you and your spouse which will be used by the court in the future to divide assets owned by the couple, as well as debts, in the unfortunate event of a future divorce. A prenuptial agreement can cover any assets or property brought into the marriage by either spouse, as well as anticipating future assets which will be acquired during the marriage. With a prenuptial agreement, the normally difficult, emotional and often complicated process of dividing up assets and property is often significantly simplified. Thus, if you have to make the difficult decision to go through a divorce in the future (or your spouse makes this decision for you), having a pre-determined plan for your assets will greatly relieve the burden of what you have to address at a difficult time. One thing that the court does not allow us to plan for in the event of a future divorce is anything related to child custody or child support. This is because decisions about these topics are based on the best interests of a child. The lawyers involved in drafting and preparing a prenuptial agreement cannot possibly anticipate or foresee what will be in the best interests of your future children, at some undetermined time in the future, particularly if your children are not even born at the time that a prenuptial agreement is contemplated. On the other hand, voluntary support measures such as providing additional funds to cover a child's college expenses or providing support of an adult child is permitted.
Why Would I Want to Get a Prenuptial Agreement?
As stated above, at a time of such happiness in your life, it is difficult to think about or even plan for the possibility of divorce. Yet, sadly more than half of all marriages end in divorce at some point in the future. And thus, statistically, it is more likely than not that you will face a divorce in the future. Some reasons that couples contemplate getting a prenuptial agreement in place include the following:
If you have been previously married;
If either you or your partner has children (not children of the two of you);
There is a large disparity in wealth, income or other financial means;
Either spouse is a small business owner or has significant holdings, family interests or the like in corporations;
One partner has excessive debt;
If you find yourself in any of these situations, it is likely a good idea and in your best interests, and perhaps the interests of your spouse to protect yourself, your assets, your financial future (regardless of the success of your marriage) and the plans and intentions of you and your spouse in the event of an unfortunate divorce. If either you or your spouse have been previously married, there may be assets still tied to your previous marriage, assets that are encumbered by agreements or orders from that divorce, and/or if one or both of you have children already there may be assets set aside for children such as the receipt of child support payments, college funds or even money that you intend to pass down to or otherwise provide for your children. A prenuptial agreement can act to protect inheritance, family trust interests or business interests that you anticipate receiving (particularly if you were to pass away unexpectedly and you want to ensure that family or inherited assets stay within the family).
Another reason couples will seek out a prenuptial agreement prior to their marriage is when there is a significant disparity in wealth or income. For example, if one person has significant wealth, he or she may want to protect his or her assets, as well as the future income earned from those assets or even earned through employment. Further, many times when one spouse has significant assets, the other spouse desires to enter into a prenuptial agreement to assure the wealthy spouse that he or she is not after the partner's money or wealth. Finally, in terms of the anticipated couple, if one partner plans to be a stay at home parent or otherwise support the household by not working, often both sides want to protect that situation to ensure for their future needs (the wealthy spouse to protect assets and the spouse who stops working to protect the loss of income, as well as his or her loss of continuing to build a resume, maintain employment skills and the like).
Another reason many couples seek a prenuptial agreement is when one or both spouses are small business owners. A prenuptial agreement can protect the business and business interests. Some shareholder agreements between business partners require that any partner in the business marrying seek out and obtain a prenuptial agreement so that the assets of the business, as well as the creditworthiness of the business is not risked or interrupted by a potential future divorce of a key shareholder in the business. Without a prenuptial agreement, the at the time of the couple's divorce, a judge may divide the business or require payments from assets in the business in a way that is not beneficial or damaging to the company.
Finally, a prenuptial agreement can protect inheritance interests, rights, responsibilities and family trusts and the ability to ensure that money received from great grandparents or other people is continuing to be protected and passed down as it was intended.
What is a postnuptial agreement (also known as an antenuptial agreement)?
While most people are familiar with the concept and the term of a "prenup" agreement, fewer people have heard of or even contemplated whether they need a postnuptial agreement. These agreements are very similar in nature to a prenuptial agreement except they are entered into after the couple has gotten married. Many married couples will enter into postnuptial agreements for similar reasons and motivations as outlined above for prenuptial agreements. In some situations, the couple simply didn't think about or contemplate entering into a prenuptial agreement and they now want to take care of it. In other situations, the couple discussed the need for a prenuptial agreement, however, they got busy or sidetracked with the wedding planning and never got around to it.
In other family situations, postnuptial agreements become necessary based on situations that take place after the marriage. For example this can include a situation where a spouse starts a business and as a condition to financing or partnership in the business, a postnuptial agreement is required. In many, many other family situations, following unhappy events by one or both spouses, the spouses decide to stay married, to work on their marriage, but recognize the need to protect their assets and interests, in the event that the marriage cannot be continued. In some circumstances, if spouses are struggling in a marriage and a significant event such as vesting of a pension plan is about to occur, spouses will use a postnuptial agreement to remain in the marriage without the fears that the other spouse is reconciling for financial reasons rather than personal or emotional motivations. Reasons for this can often include that one spouse has had an extramarital agreement, one spouse has a gambling addiction or spends excessive money, or perhaps a spouse has an addiction issue such as drugs or alcohol. Often in these situations where the couple still cares about one another and wants to remain married, a postnuptial agreement can provide the invaluable protection and peace of mind that the wronged spouse needs to heal, move forward and be able to focus on healing and reconciliation within the marriage. In other situations, when a couple acquires substantial assets or debts, they decide a postnuptial agreement is necessary and yet in other circumstances, couples decide to revisit their prenuptial agreement entered into to address updated wishes, changing circumstances or changing needs.
Legal Requirements of Kansas or Missouri Prenuptial Agreements or Postnuptial Agreements
The Uniform Premarital Agreement Act (UPAA) has been adopted by Kansas, but has not been adopted by Missouri. Thus, there are some differences in how the law is applied depending on whether you are residing in Missouri or Kansas.
Both states, however, broadly consider general principles of contract law including such considerations as valid consent (meaning that the persons signing the agreement has the mental capacity and ability to consent, and the consent cannot be obtained by fraud, inappropriate influence or coercion or mistakes).
Generally, if you are going to the effort of preparing and entering into either prenuptial agreement or a postnuptial agreement, you want it to be determined valid by the court, if you should need to rely on it in the future. What are some indicators of assuring the agreement is valid?
That both parties or spouses received full and complete information about the other spouse's property, assets and finances prior to signing the agreement;
Both spouses have had a significant and meaningful time to receive, review and contemplate the agreement. Some courts will hold that at least seven (7) days is necessary, however, our firm recommends wherever possible, that we allow for a much longer period of time. This shows a court in the future that both parties have had a meaningful opportunity to review, reflect and independently decide whether to enter into the agreement or not.
It is imperative that both spouses are represented by a separate attorney when signing the agreement. Some parties will ask to waive this provision, but this is a central area where the court will look to whether each spouse has the opportunity to consult and confer with legal counsel, be given wise advice about his or her independent interests and then the spouse can show meaningful consent after that process.
It is absolutely imperative that both partners are honest and forthcoming about their finances, including their income, assets and debts. If one spouse lies about information or misleads or omits information, you risk a judge not enforcing the agreement in the future.
Given the impact of a prenuptial or postnuptial agreement and the life-changing financial impacts such an agreement can have on your future, it is imperative that the spouses or future spouses talk about the terms, discuss them, negotiate them, ask questions and try to come to terms that both spouses feel comfortable with. At the time an agreement is reached, both spouses should feel comfortable with the terms arrived upon. If one spouse feels pressured by the other one to sign the agreement or "time is running out" for the wedding, there is a high possibility that the court will not enforce the agreement in the future. This helps to assure that the terms are fair and reasonable and both parties feel a comfort level with the agreement being entered into.
What Terms Should a Prenuptial or Postnuptial Agreement Include?
Assuming that an agreement entered into includes reasonable requirements, the couple can agree to modify, give up or provide or less than what their state allows for calculating the amount and length of spousal support (also known as maintenance or alimony). Again, the court will look to whether the agreement is fair or unconscionable, meaning extremely unfair, at the time the court looks to enforce it.
In addition to waiving spousal support, spouses can also make plans about the division of their property, maintain separate or non-marital property as separate, or even contemplate the future acquisition of property and how that will be maintained in the event of a future divorce.
Finally, spouses can agree that future marital or joint property, such as funds earned through income or assets would remain separate or be divided in a manner other than a fair and equal division (as the law would assume). This similarly allows spouses to waive inheritance rights or ensure that children born of a previous marriage, for example, receive funds that the parents intended the children to receive without the new spouse's inheritance rights interfering with those intentions.
Whether you are seeking to have a prenuptial or postnuptial agreement prepared or your spouse or anticipated spouse has prepared an agreement for you to review, it is essential that you have legal counsel assist you. In other situations, a party may be contemplating a divorce but wants to understand his or her anticipated rights based on the existence of a previously-drafted prenuptial or postnuptial agreement. At Pingel Family Law we are available to draft agreements, review agreements and advise you on your best interests or participate in negotiations to seek an agreement that is fair for both sides. Given that we have extensive experience in drafting these agreements, we are also able to put our knowledge and experience to work for you if you have to litigate an issue of a prenuptial or postnuptial agreement in an anticipated or ongoing divorce or other family law matter.
Our Family Law Attorneys are especially experienced in cases involving complex assets or complicated financial situations with substantial assets.
Are you anticipating a marriage in the coming future? Do you have assets and property you need to protect or would you like a consultation to determine if a prenuptial or postnuptial agreement is right for you? Reach out to our family law attorneys at Pingel Family Law at (816) 208-8130 to help you create or negotiate an agreement that protects your interest. We are here to help and support you in this time, whatever your needs and circumstances are.
"I have known Attorney Pingel for more than fifteen (15) years. Mandee is a lawyer I consider a respected colleague. She has a reputation for being intelligent, knowledgeable about the law, well-prepared and kind."

- A Lawyer in Liberty, Missouri

"First and foremost, I have to say Thank You again to Mandee, Tsion and Grace for everything they do, not just for me, but for all their clients."

- Joe L.

"I absolutely loved working with this attorney's office."

- Emily S.

"We worked with Mandee Pingel to represent my wife in a child custody case. Mandee and her team were amazing to work with. She and Tsion communicated with us regularly. This helped us tremendously."

- Zac D.

"I met with 4 different attorneys before scheduling a consultation with Mandee. During our engagement, Mandee was very thorough and to the point and had no problem calling it how it is, which included appropriately correcting others at times."

- Jason G.
Schedule Your Consultation Today With Child Custody Lawyers in Kansas City